For members
Today in Denmark: A roundup of the news on Monday
NemID back in service, consequences for Herlufsholm, and the prime minister's push to put more children in foster care are among the top stories in Denmark this Monday.
Published: 27 June 2022 08:21 CEST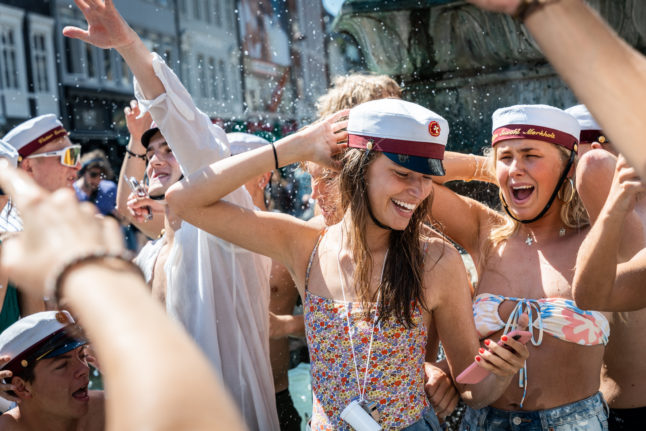 High school grads from the Øregård Gymnasium revel in Copenhagen's Storkespringvandet. Photo: Emil Helms/ Ritzau Scanpix
For members
Today in Denmark: A roundup of the news on Thursday
Skyrocketing wait times for psychiatrists, splitting monkeypox vaccine doses, and the 7-Eleven ransom are among the top news stories in Denmark on Thursday.
Published: 11 August 2022 08:30 CEST