For members
How likely is the return of Covid-19 restrictions in Denmark?
Covid-19 infections are currently increasing in Denmark, but the government's pathway to implementing wide-ranging restrictions is less simple than during earlier stages of the pandemic.
Published: 29 October 2021 13:10 CEST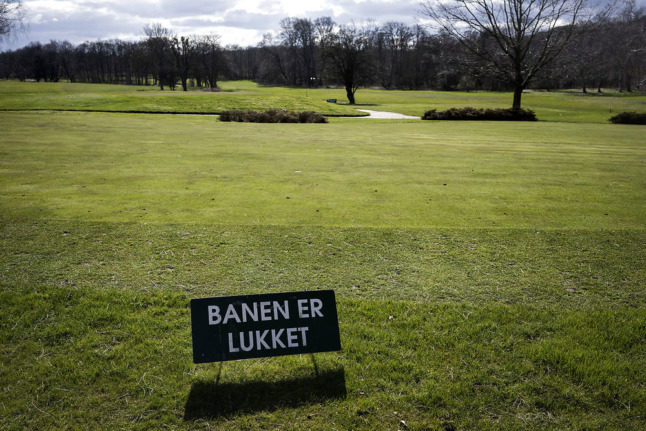 A closed golf course in Denmark during the March 2020 lockdown. A return to far-reaching coronavirus restrictions now requires majority backing in parliament. Photo: Liselotte Sabroe/Ritzau Scanpix
Why Danish government is considering more scope for epidemic restrictions
The Danish government must currently receive the backing of parliament before implementing major interventions in response to a public health threat such as the Covid-19 pandemic. But an evaluation by two ministries suggests they favour more flexibility on the area.
Published: 5 April 2022 16:36 CEST