For members
Today in Denmark: A roundup of the news on Tuesday
Denmark wins in the 'world cup for chefs,' armed forces unions distance themselves from plan to scrap Great Prayer Day and other news stories in Denmark on Tuesday.
Published: 24 January 2023 08:01 CET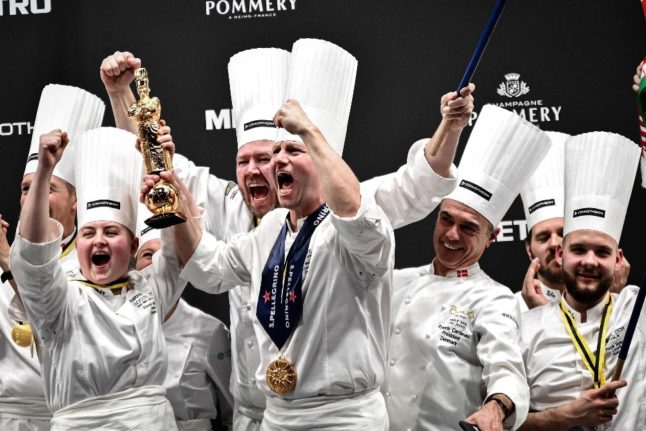 Danish chef Brian Mark Hansen and his team celebrate their win at the Bocuse d'Or, the 'world cup' for chefs. Photo: Jeff Pachoud/AFP/Ritzau Scanpix
For members
Today in Denmark: a roundup of the day's news on Tuesday
Danish extremist barred from UK, Islamic State sisters lose case against Denmark, Denmark only second happiest country, and home sales in Denmark at lowest level since 2013.
Published: 21 March 2023 08:03 CET