For members
Danish election: What happens next after narrow win for left bloc?
The 'red bloc' faction of left-wing, centre-left and green parties took the narrowest of majorities in Denmark's election on Tuesday night. What happens next and what might the next government look like?
Published: 2 November 2022 09:17 CET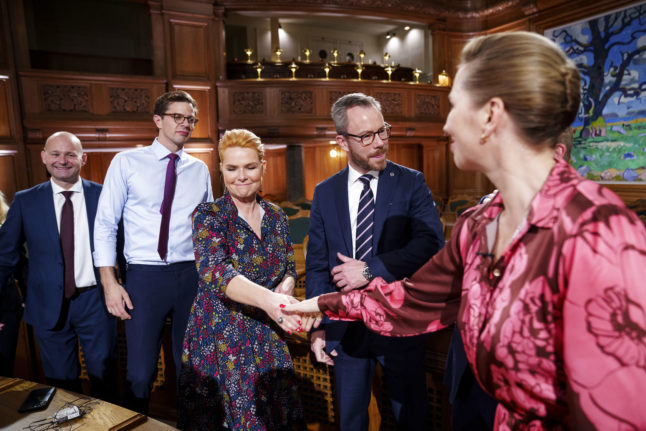 Mette Frederiksen shakes hands with conservative party leaders after taking a slim election majority. Photo: Bo Amstrup/Ritzau Scanpix
Your guide to The Local's Danish election coverage
Wondering where to find that article about public sector pay or our explainer on the bloc politics system? Are you unsure who all those parties actually are and what they are promising? Find all our election coverage here.
Published: 1 November 2022 10:32 CET