For members
What to know about taking the Danish driving test as a foreigner
Acquiring a Danish driving licence after moving to the country isn't necessarily a straightforward procedure. Here are six key things to know.
Published: 26 September 2022 15:01 CEST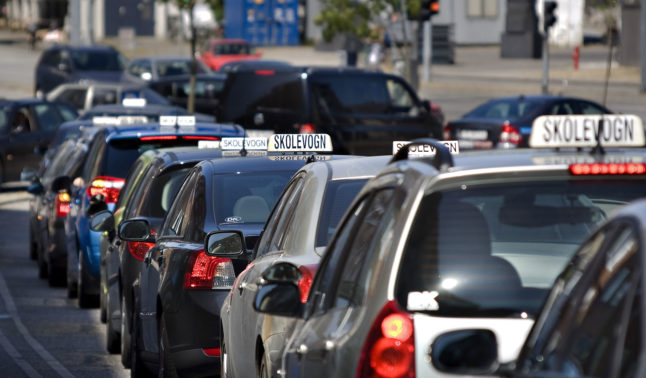 A file photo showing a convoy of Danish driving school vehicles. Photo: Henning Bagger/Ritzau Scanpix
'Wind-sensitive' vehicles in Denmark: What are they and when are they not allowed on bridges?
Denmark often experiences windy weather. This can result in road authorities temporarily banning or advising against the use of the country's long bridges for vehicles categorised as 'wind-sensitive' (vindfølsom). Which vehicles does this term cover?
Published: 3 February 2023 13:13 CET
Updated: 17 February 2023 18:07 CET