For members
Today in Denmark: A roundup of the news on Monday
Find out what's going on in Denmark today with The Local's short roundup of the news in less than five minutes.
Published: 7 March 2022 09:23 CET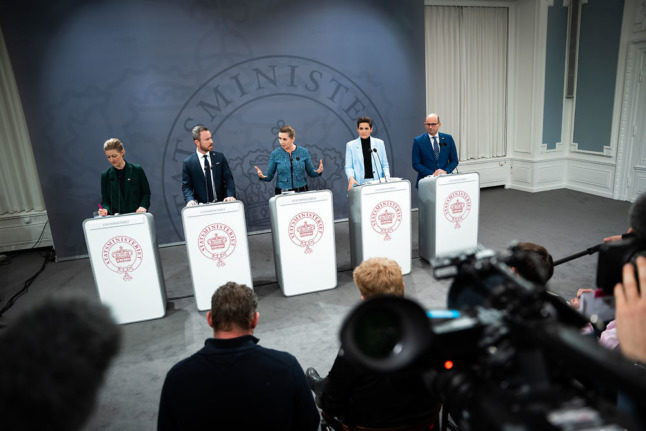 Prime Minister Mette Frederiksen and party leaders during Sunday's press briefing over Denmark's defence policies. Photo: Emil Helms/Ritzau Scanpix
For members
Today in Denmark: A roundup of the news on Thursday
Murder at a luxury Copenhagen hotel, changes to laws on Ukrainian refugees, and new Covid surveillance strategies are among the top news stories in Denmark this Thursday.
Published: 19 May 2022 08:45 CEST