The 200 metre-long blue and white US military transport ship formed an unusual spectacle in the harbour at Aarhus.
Armoured vehicles and tracked vehicles were among the hardware to be unloaded from the ship just after dawn this morning. The equipment will be transported onwards, initially to Poland according to broadcaster DR.
"We have not previously received a military ship. This is the first time we have been chosen as a transit harbour by the US military. That's why today is something unusual," Aarhus Harbour senior press officer Daniel Møller Jensen told DR.
"As Denmark's largest commercial harbour, we have good conditions and infrastructure to handle large operations like this," he added.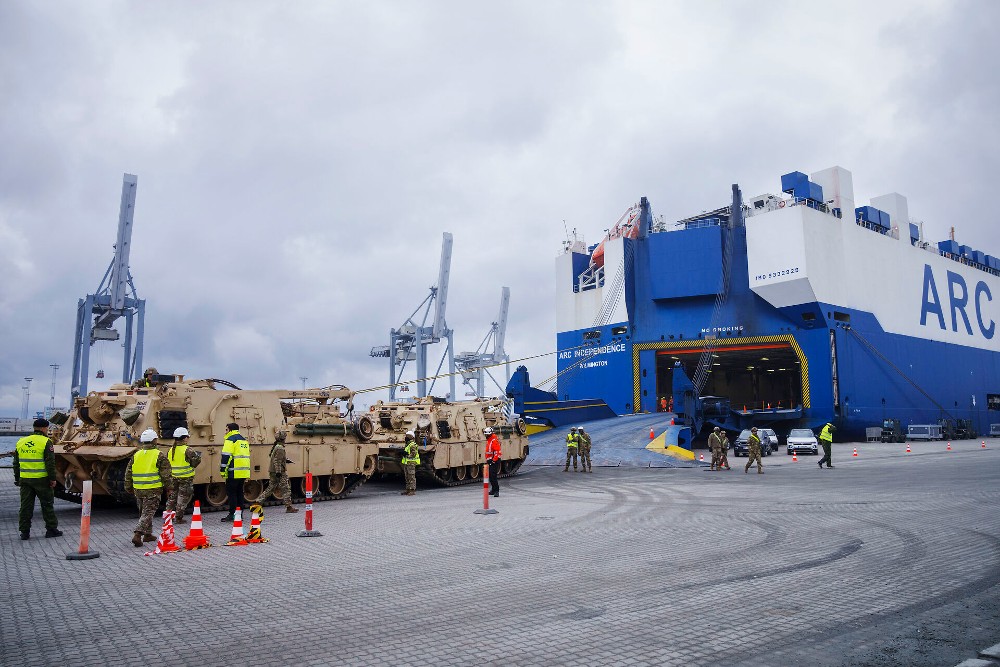 The ship arrived in Aarhus at 5am and was escorted by the Danish navy home guard (Marinehjemmeværnet).
East Jutland Police and the army home guard were also involved in the work to unload the ship alongside 25 US military personnel.
A sergeant with the US personnel involved in the unloading told DR that the equipment would initially be used for military exercises in Poland.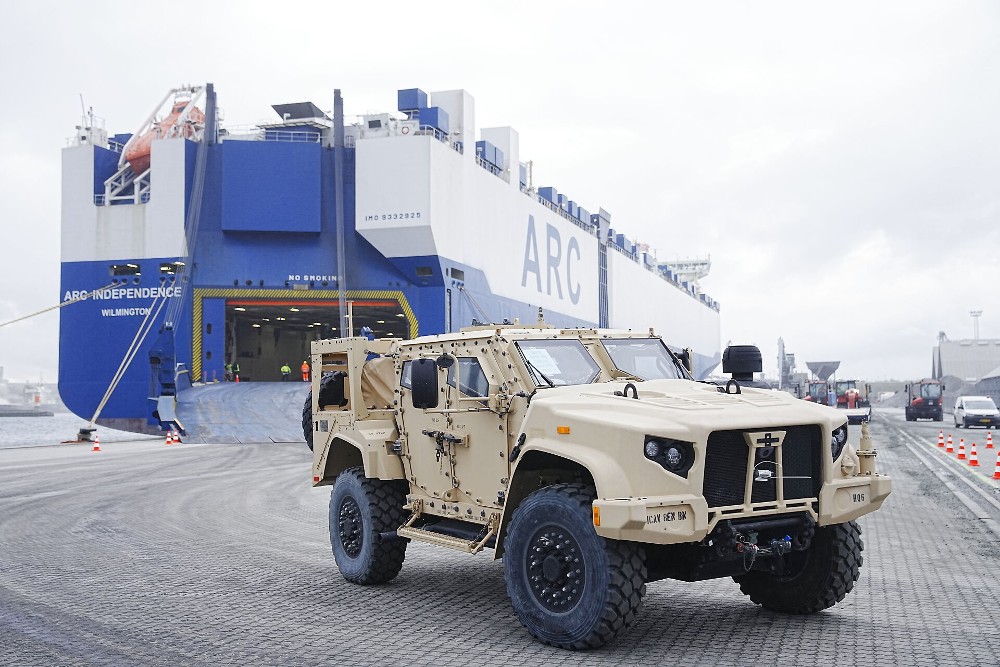 Photo: Bo Amstrup/Ritzau Scanpix
The equipment is part of Operation Atlantic Resolve, which has the objective of showing US ability to strengthen Nato and alliance partners in Eastern Europe through military support, according to a Danish military press statement.
The operation was first set out in 2014 in response to Russian operations in Ukraine during that year, DR writes.
The US military last year used another Danish harbour, Esbjerg, to unload 300 armoured vehicles from a military transport ship. That equipment was also transported on to Poland.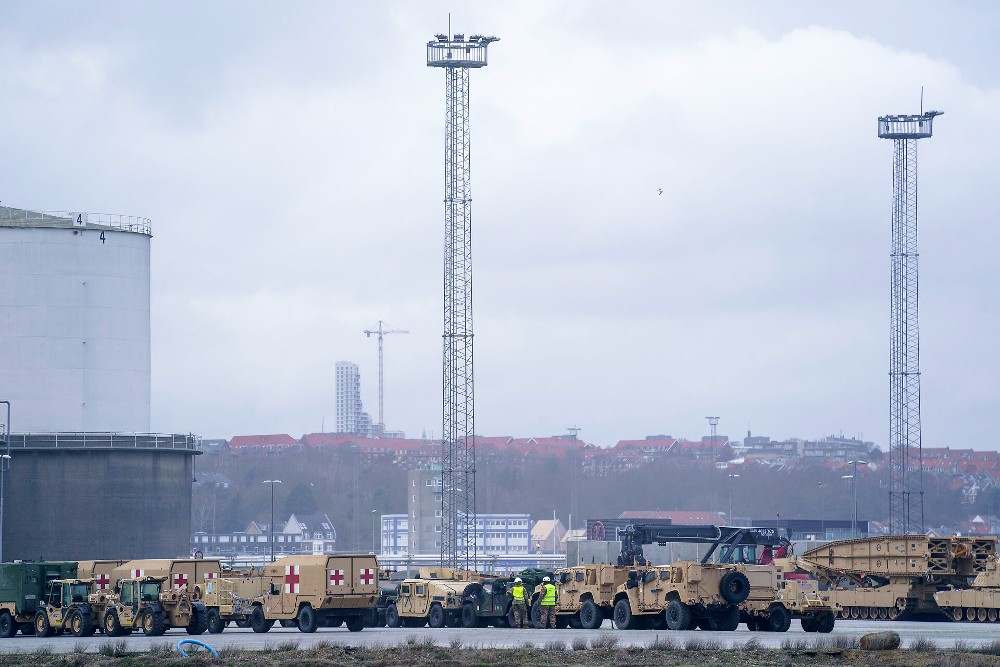 Photo: Bo Amstrup/Ritzau Scanpix