Presented by essec
Making Waves: Female entrepreneurs having an impact in 2022
Around the world, there's never been an easier time to go into business and make dreams a reality.
In 2022, the diversity of entrepreneurs is expanding rapidly and one of the fastest-growing demographics is women.
In partnership with French business school ESSEC, we spoke with two trailblazing women entrepreneurs about their journeys to business success, and the lessons they've learned along the way.
Judit Illes 
Nobody could ever accuse Judit Illes of standing still. She says: "I grew up with a travel documentary filmmaker father and started exploring the globe before I could walk." 
Beginning her journey in Budapest, Hungary, Illes began working and learning within the luxury brand and hospitality spaces from a young age. Internships at Marriott, Louis Vuitton and Nobu were paired with studies at Budapest Business School. Later she would work as a luxury travel designer, drawing on her long experience exploring the globe. 
Throughout the many stages of her career, one constant has been yoga, which Judit found to have many benefits in her life. After discovering the practice in 2008 while in New York, and becoming a certified Vinyasa teacher, she's not only made it a part of her daily routine, but also the foundation of her business ventures. 
Judit first started developing the idea of a yoga-centric venture for her Entrepreneurial Project, part of her Executive Master in Luxury Management & Design Innovation (EMiLUX) at ESSEC. After her studies, Judit relocated to Dubai, where she founded Avidya Retreats - a company offering meditation and yoga retreats across the United Arab Emirates. She states: "My assignment became a profitable business!"
She's not stopping there, however. Having applied her studies in luxury management at ESSEC to founding her first tourism venture, she's now approaching the startup space. 
She says: "At the moment, I am co-founding my third company, a mindfulness-based app for children and parents. The details are coming soon!"
Learn the skills that took Judit Illes from Budapest to business success leading yoga retreats in the UAE. The ESSEC Open Day is coming up on June 18.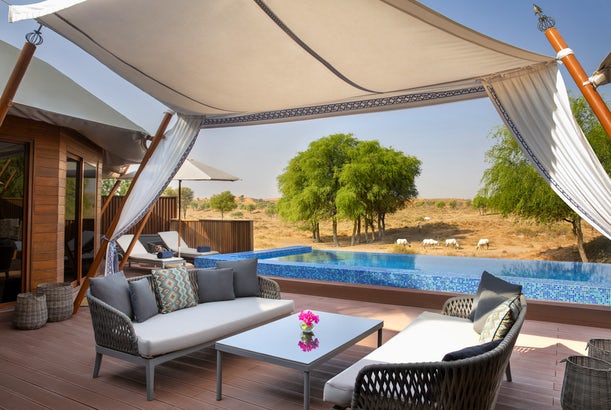 One of the beautiful locations in the UAE where Judit Illes leads her Avidya yoga retreats. Photo: Avidya Retreats
Nathalie Gourevitch 
You might say that native Parisian Nathalie Gourevitch is cool under pressure - but more on that in a moment. 
Over the last decade, Gourevitch has worked in a number of sales and communication roles, in both the private and public sectors. This has included time at the French Ministry of Education, the French Chamber of Commerce and Industry, and online lifestyle magazine FemininBio. 
In 2020, Gourevitch began her EMBA at ESSEC, where as part of her Entrepreneurial Project, she was introduced to an innovative area of the food industry - the production of freeze-dried foods. 
She told us: "I didn't know anything about freeze-dried food, but since I like everything related to food, I thought I would find it interesting. Honestly, I was amazed by cold dehydration technology - it allows an optimal quality of food conservation."
As she sees it, this technology can be applied to specific societal needs: "At a time when global warming and political conflicts are drying up our resources, it seems to me to be a priority to develop and democratise this method of preservation."
Gourevitch's first venture is still under wraps - the product is still in the research and development phase. However, what prototypes and designs have emerged have already generated excitement and interest among a variety of potential investors, both in France and abroad. 
Discover your new business passion, like Nathalie Gourevitch. The ESSEC Open Day is approaching on June 18 - learn more, no matter where you are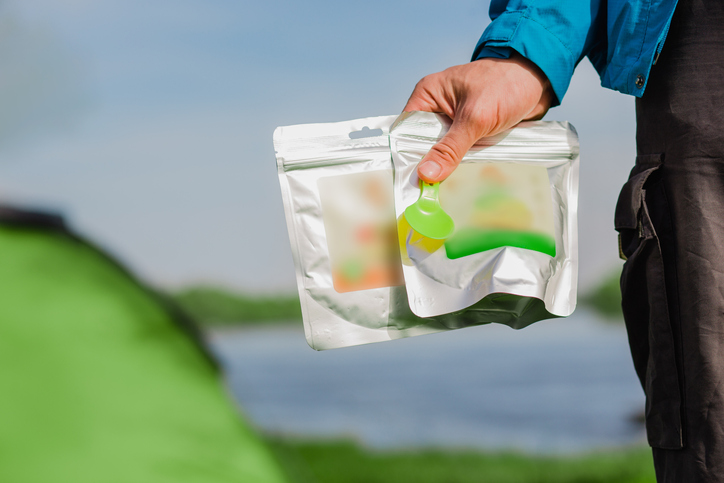 Freeze-dried food has the potential to revolutionise food conservation, as Nathalie Gourevitch discovered. Photo: Getty Images
Learning to lead 
Both Illes and Gourevitch have advice for those who wish to follow in their entrepreneurial footsteps. 
Gourevitch says: "Starting a business is a succession of challenges as there are no typical days. It is up to you to set daily goals and stick to them. There are also periods when everything is fluid and your actions are successful and others when it's like a desert crossing. 
"Staying motivated in these conditions sometimes requires taking a step back and remembering all the good reasons that motivate you."
Illes stresses the need for preparation: "I learned the importance of thorough research and execution, pitching my idea several times in different countries in front of investors. Many of them are still supporting me with valuable advice."
Both are effusive in their praise for ESSEC, their alma mater. 
Says Illes: "I wanted to earn my executive master's from ESSEC, a strong business school. It turned out to be the best decision. It not only deepened my academic knowledge and supported me with practical tools as an entrepreneur, but I also became a member of two powerful alumni groups."
Gourevitch highlighted the experiences she had while completing her Entrepreneurial Project: "Not only was I able to find my entrepreneurial path, but the fact that I was able to carry out my project in a privileged setting like ESSEC gave me the confidence I needed to pursue further adventures in business."
Since 1907, ESSEC has been giving entrepreneurs from around the world not only the skills, but the courage to lead and achieve their goals. With a long list of celebrated alumni, including French and global leaders, it has consistently achieved excellence in business education.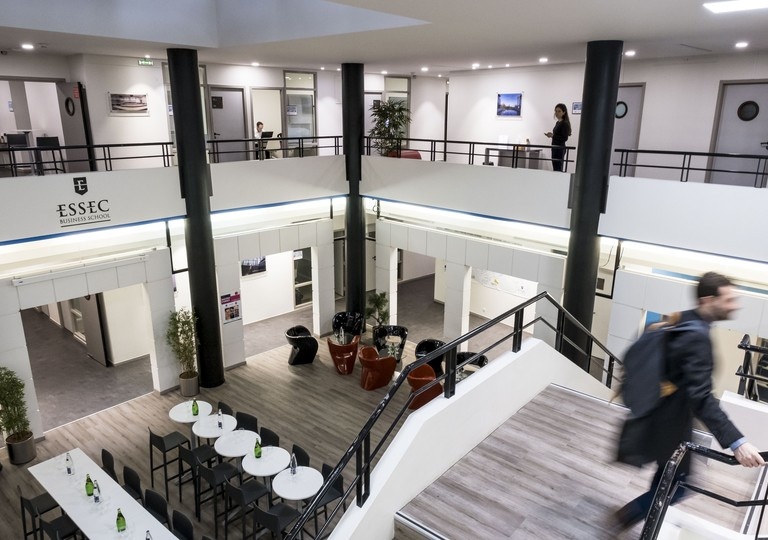 A view inside the ESSEC Paris campus. Photo: ESSEC
In 2022, ESSEC not only offers MBA programs for people with different level of experience - the Global MBA or Executive MBAs for instance - but also ones specialized in Luxury management (EMiLUX) and Hospitality Management.
Each of these courses prepares the business leaders of tomorrow using real life practical assignments, as well as the input and thought leadership of guest lecturers and leading lights sourced from across the global business community.
Interested individuals can follow in the footsteps of Illes and Gourevitch on June 18th, when ESSEC opens its doors with a 'hybrid' open day, combining online and on-site activities - no matter where you are, you'll be able to register and attend events. Potential students can speak to alumni who have made the journey, as well as professors and other admissions consultants, who will help you to choose a course that's right for you. 
The business world is changing, and trailblazing women leaders are playing a big role. ESSEC is a supportive and inspiring environment making that change happen. 
Ready to make some waves as an entrepreneur? Find out more about ESSEC Open Day, featuring info sessions, masterclasses and more, on June 18. 
This content was paid for by an advertiser and produced by The Local's Creative Studio.
See Also