For members
Why provincial Denmark is a great place to be for an international family
Settling into life in Denmark can be challenging for newcomers, even those who live in big cities with all their resources and diversity. So what's it like moving to a Jutland town with a population of 8,000? Guest columnist Kelly Kristensen explains.
Published: 29 March 2019 15:10 CET
For members
Essential rain gear for a wet Danish winter (and autumn, spring and summer)
Winter in Denmark is a shock to the system, particularly for those of us who come from warmer, drier climes. But if you know where to look, you can find the right rain gear to keep the Danish drops off your head.
Published: 3 November 2021 15:12 CET
Updated: 21 November 2021 10:24 CET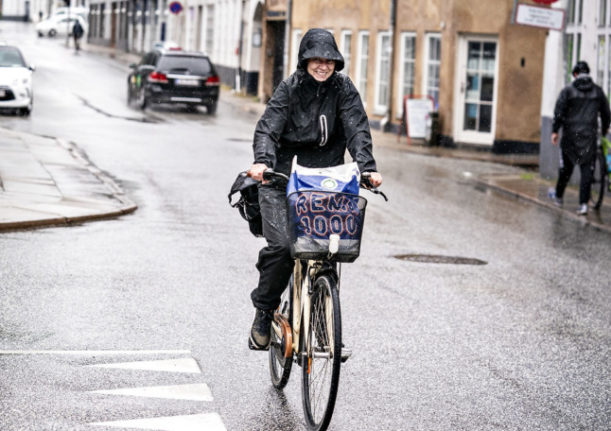 Bicycling in wet Danish weather doesn't have to be "træls" (bothersome) if you're kitted out in the right water resistant gear. Photo: Henning Bagger/Ritzau Scanpix