For members
Today in Denmark: A roundup of the news on Monday
Another major bank ending negative interest rates, red tape tying up wind energy development, and the start of 'hygge' weather are among the top news stories in Denmark on Monday.
Published: 12 September 2022 08:26 CEST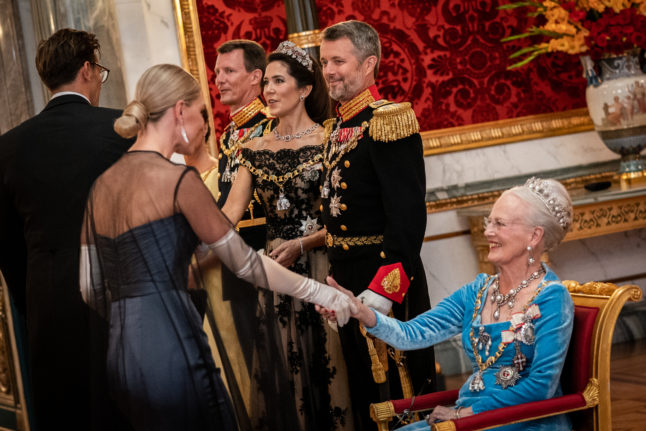 Politicians and dignitaries honored Denmark's Queen Margrethe, now Europe's longest-serving monarch, at her 50th Jubilee celebration on Sunday at Christiansborg Palace in Copenhagen. Photo: Ida Marie Odgaard/Ritzau Scanpix
For members
Today in Denmark: A roundup of the news on Friday
Prince Joachim's reaction to his children losing their titles, a potential MitID security weak spot, and other news stories in Denmark on Friday.
Published: 30 September 2022 09:07 CEST