For members
MAP: Which Danish areas were most EU-friendly in referendum?
On Wednesday, an overwhelming majority of Danes, almost 67 percent, voted in favour of joining the EU's common defence policy, 30 years after opting out. It was the clearest result of all nine referendums on EU issues so far. We take a look at the results across the regions.
Published: 2 June 2022 16:53 CEST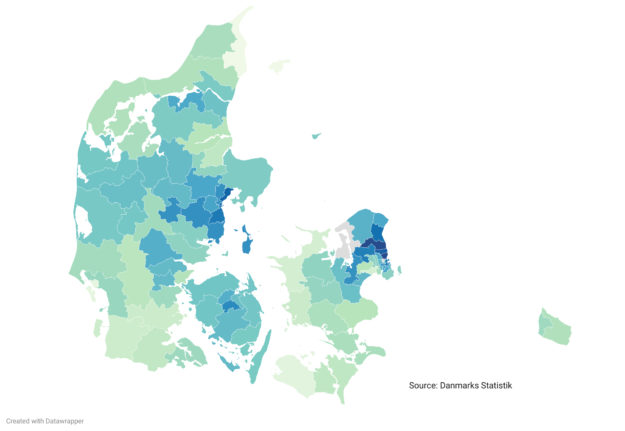 A map showing the percentage of people in Denmarks constituencies who voted in favour of ending the EU defence opt-out.
How Europe's population is changing and what the EU is doing about it
The populations of countries across Europe are changing, with some increasing whilst others are falling. Populations are also ageing meaning the EU is having to react to changing demographics.
Published: 26 July 2022 15:29 CEST