For members
Today in Denmark: A roundup of the news on Thursday
A blustery Ascension Day, monkeypox vaccinations, and treatment for Ukrainian war wounded are among the top news stories this Thursday in Denmark.
Published: 26 May 2022 08:01 CEST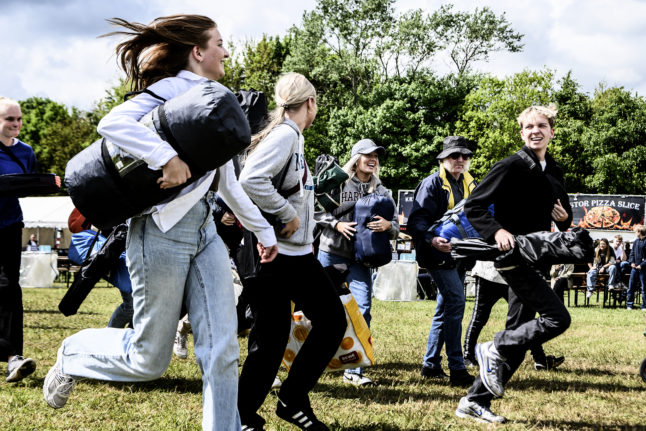 Festivalgoers race to snag good spots at the first day of the Jelling music festival on Wednesday. Photo: Mette Mørk/ Ritzau Scanpix
For members
Today in Denmark: A roundup of the news on Tuesday
Eighty-six weekend flights cancelled and a major setback for Copenhagen's artificial peninsula project are among the top headlines in Denmark this Tuesday.
Published: 28 June 2022 08:48 CEST