For members
EXPLAINED: What is a Danish collective bargaining agreement?
You might have heard of the Danish word "overenskomst", meaning collective bargaining agreement -- especially if you are a trade union member in the Nordic country. But what exactly is meant by the term?
Published: 10 May 2022 15:06 CEST
Updated: 22 May 2022 08:42 CEST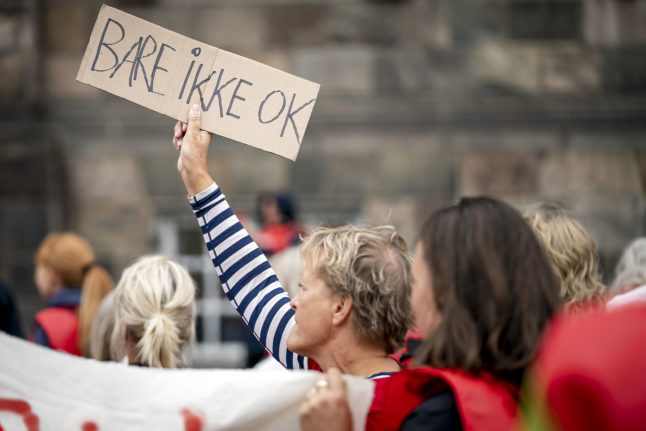 The 2021 Danish nurses' strike was a result of members of the Danish nurses' trade union voting to reject a new collective bargaining agreement or 'overenskomst'. Photo: Mads Claus Rasmussen/Ritzau Scanpix
For members
Can foreigners lose their Danish work permits if they take part in strikes?
Membership of a trade union in Denmark can occasionally result in your union requiring you to take part in industrial action by going on strike. But can that put foreign workers at risk of losing their work permits?
Published: 3 May 2022 12:55 CEST