For members
Today in Denmark: a roundup of the news on Monday
A bus fire in Copenhagen, more than 100 arrested at climate protests, and a major shake-up at Herlufsholm are among the news stories in Denmark this Monday.
Published: 9 May 2022 08:36 CEST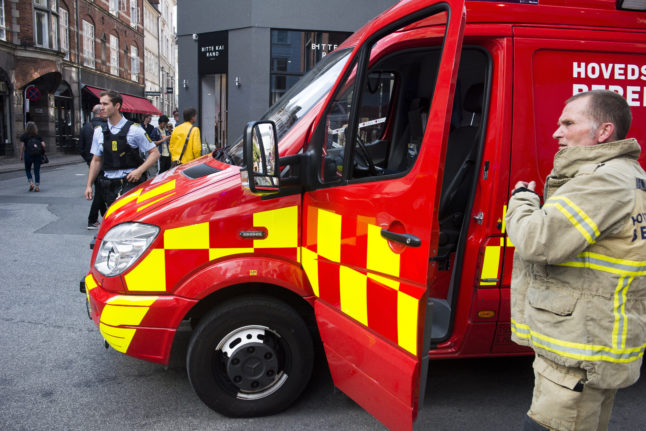 Copenhagen firefighters stand at the ready in this file photo from 2017. Photo: Mads Joakim Rimer Rasmussen/Scanpix 2017)
For members
Today in Denmark: A roundup of the news on Thursday
Murder at a luxury Copenhagen hotel, changes to laws on Ukrainian refugees, and new Covid surveillance strategies are among the top news stories in Denmark this Thursday.
Published: 19 May 2022 08:45 CEST