The events, arranged by Danish newspapers Jyllands-Posten and Politiken, coincided with the anniversary of Denmark's liberation at the end of World War II.
Danes customarily place candles in their windows to mark the anniversary. Thousands gathered held candles at Bispetorvet in Aarhus and Rådhuspladsen in Copenhagen during the Ukrainian president's speech.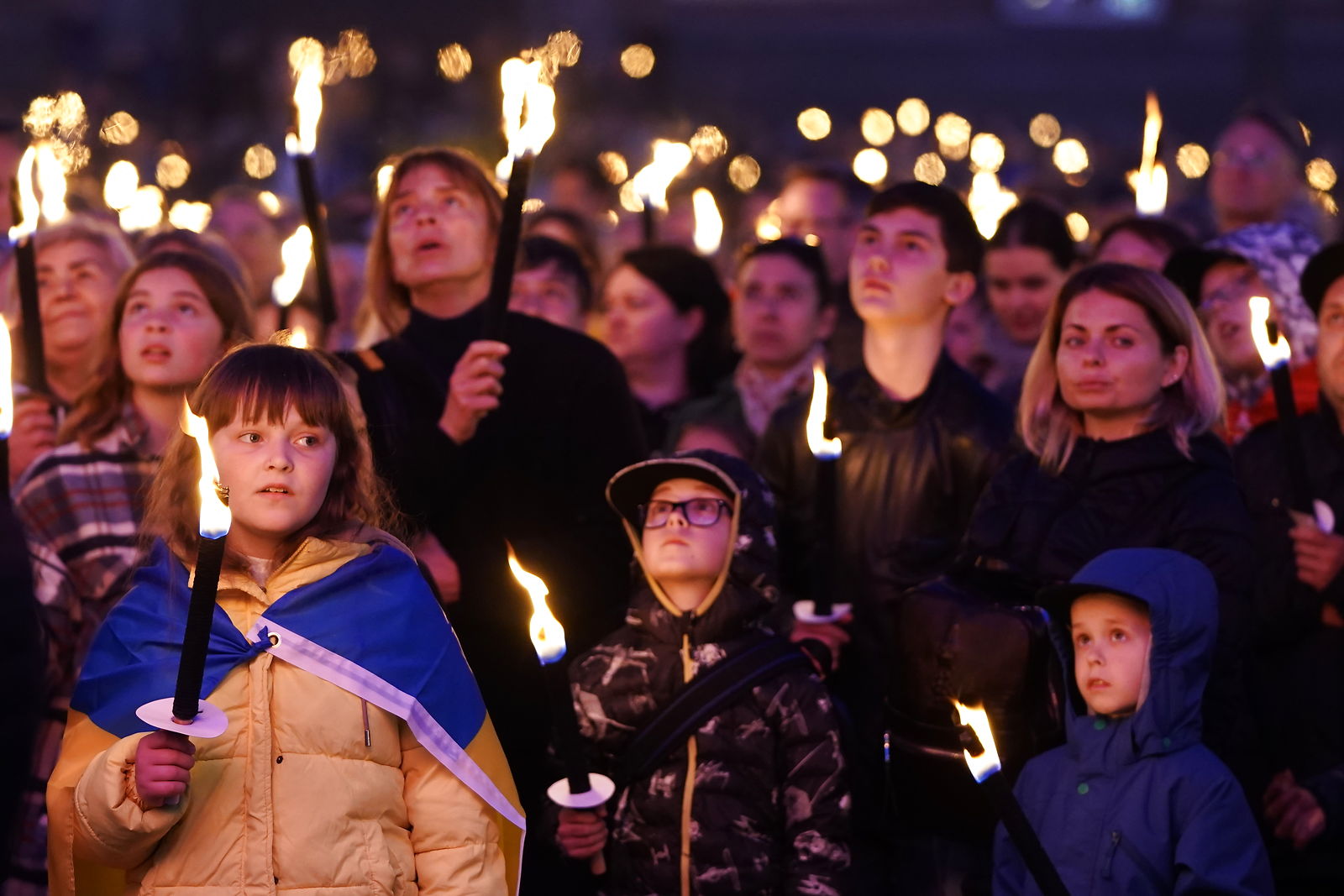 Photo: Liselotte Sabroe/Ritzau Scanpix
READ ALSO: Why do Danes place candles in their windows on May 4th?
"Today you celebrate the dream of peace and freedom that became real after five long years. The Nazis lost, peace and life won," Zelensky said during the speech, which he gave in Ukrainian with simultaneous English translation.
"And we hoped it was the last war in Europe. But the war is here and it is gruesome," he continued.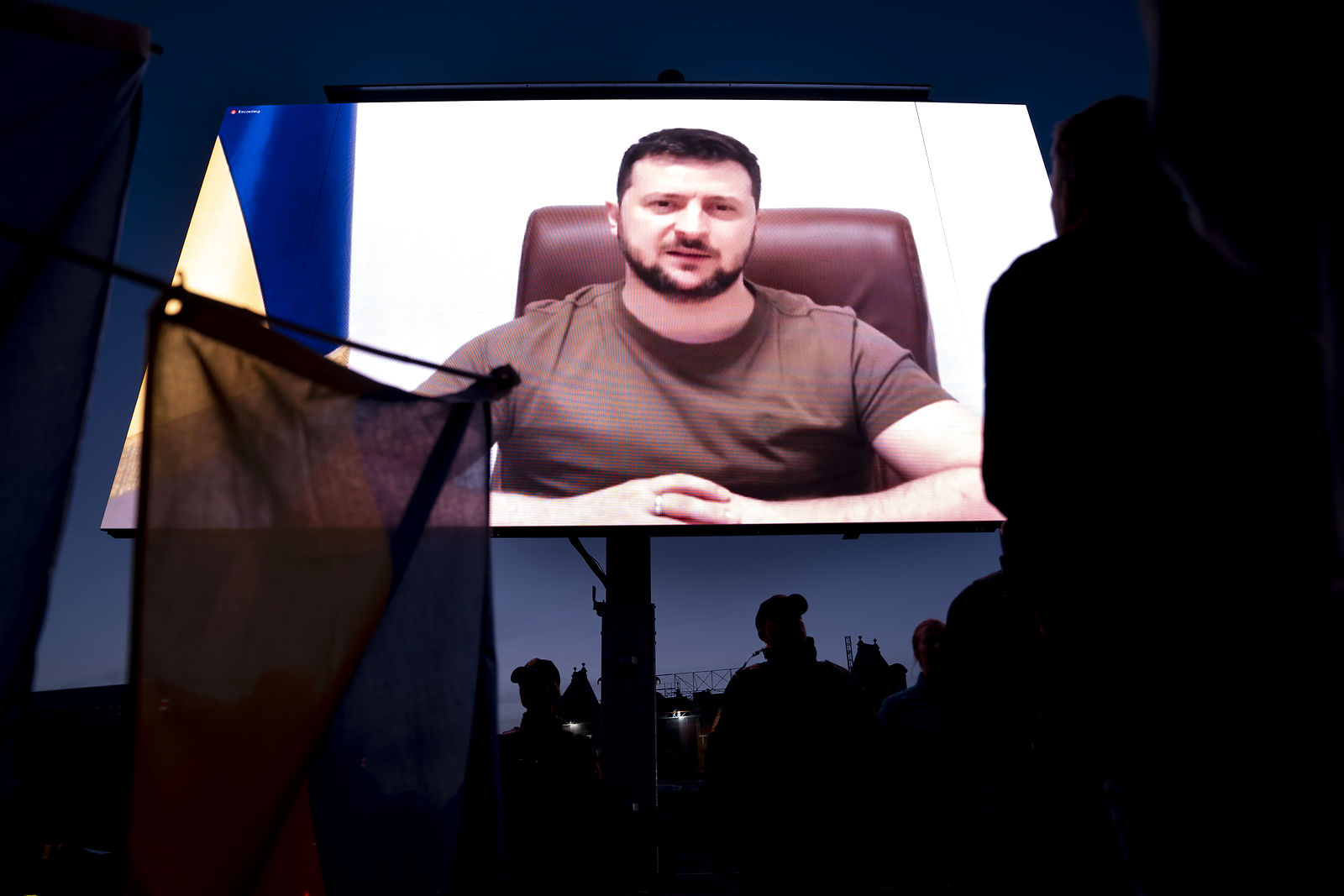 Photo: Liselotte Sabroe/Ritzau Scanpix
The Ukrainian president repeated references to the Danish custom of lighting candles, which he also mentioned during an earlier speech to parliament. He also said he was happy to have seen the Ukrainian flag flying in Denmark and thanked Denmark and Danes for their support.
Prime Minister Mette Frederiksen gave a speech in Copenhagen as part of the event, as did Foreign Minister Jeppe Kofod in Aarhus.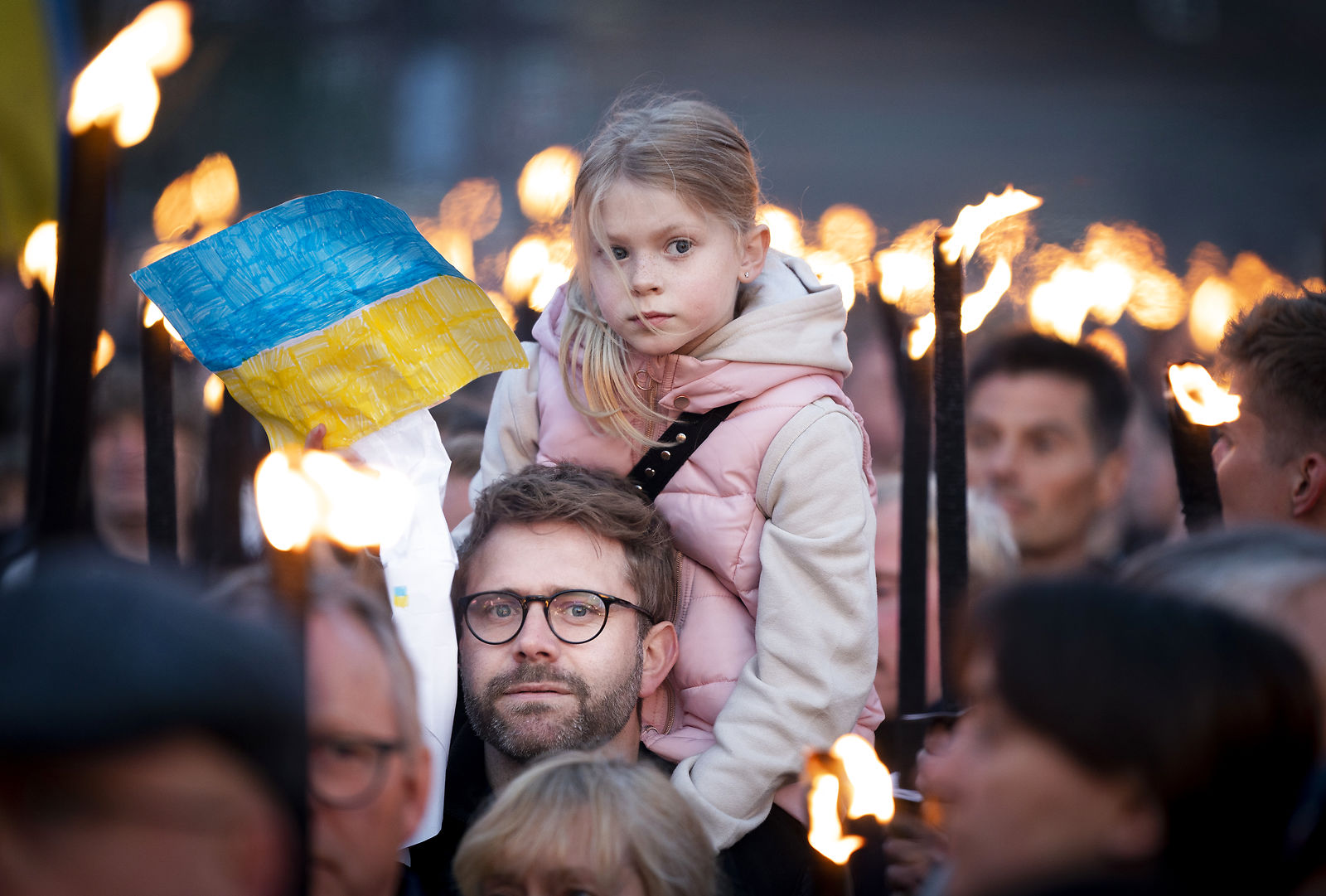 Photo: Liselotte Sabroe/Ritzau Scanpix
The managing editors of Politiken and Jyllands-Posten also gave identical speeches on stage.
"Denmark was liberated because the world stood together against a barbaric despot and tyrant. It is that unity we wanted to manifest this evening towards our brothers in sisters in Ukraine," the latter newspaper's managing editor Jacob Nybroe said in Aarhus.
I tusmørket i Aarhus tændte hundredvis af mennesker lys for at mindes Danmarks befrielse og støtte Ukraine, som i mere end to måneder har kæmpet for frihed og fred. Læs reportagen: https://t.co/ObAZTzPznM #dkmedier #dkpol #ukraine #aarhus #slavaukraini

Video: Benny Kjølhede pic.twitter.com/ESXKDV6qoY

— Jyllands-Posten (@jyllandsposten) May 5, 2022