For members
KEY POINTS: What Sweden's new border controls mean for cross-border commuters
Just weeks after Covid-19-related checks on travellers crossing the Danish-Swedish border were removed, Sweden plans to re-introduce ID-checks on travellers in order to monitor refugees entering the country. Here's how it will affect commuters.
Published: 17 March 2022 14:46 CET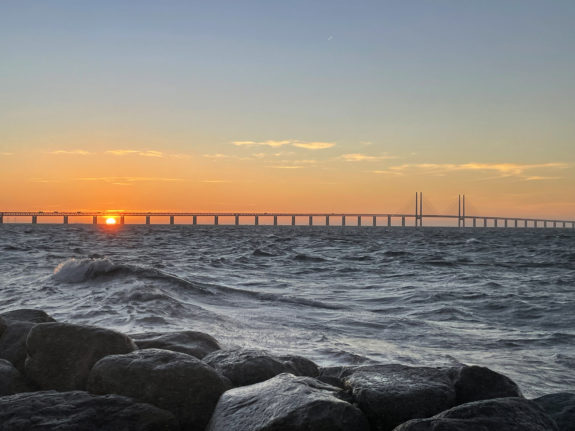 The Öresund Bridge photographed from Limhamn on the Swedish side of the strait. Photo: News Øresund/Johan Wessman/Flickr
How Danish work permit rules are keeping out skilled foreigners living in Sweden
Denmark's Pay Limit Scheme prevents highly qualified foreign nationals in Sweden's Skåne region, which neighbours Copenhagen, from taking jobs amid a skilled labour shortage.
Published: 3 May 2022 10:39 CEST