For members
Vuggestue or dagpleje? The difference between early Danish childcare options 
Denmark is world-renowned for its guaranteed (and heavily subsidised!) daycare, or 'daginstitution', before formal schooling begins. But some of the options don't really have an equivalent outside of Denmark—what's the difference between 'vuggestue', 'børnehave', and 'dagpleje', and which is right for your family?
Published: 11 March 2022 13:04 CET
Updated: 27 March 2022 11:33 CEST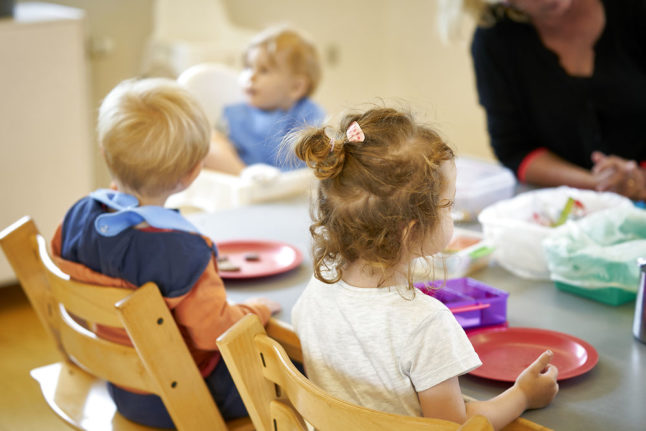 Small children at a Danish 'vuggestue' in June 2021. File photo: Signe Goldmann/Ritzau Scanpix
For members
Why do Danes let their babies sleep outside in strollers?
Danish parents often let their babies take daytime naps outdoors in their strollers. The practice can seem odd to visitors, so why is it so popular in the Nordic country?
Published: 30 September 2022 13:58 CEST
Updated: 30 September 2022 16:16 CEST