For members
Vuggestue or dagpleje? The difference between early Danish childcare options 
Denmark is world-renowned for its guaranteed (and heavily subsidised!) daycare, or 'daginstitution', before formal schooling begins. But some of the options don't really have an equivalent outside of Denmark—what's the difference between 'vuggestue', 'børnehave', and 'dagpleje', and which is right for your family?
Published: 11 March 2022 13:04 CET
Updated: 27 March 2022 11:33 CEST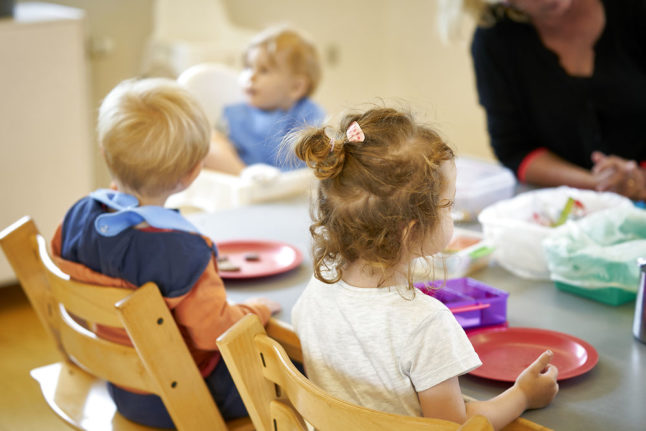 Small children at a Danish 'vuggestue' in June 2021. File photo: Signe Goldmann/Ritzau Scanpix
For members
What benefits are you entitled to if you have children in Denmark?
Having children is a costly business but luckily in Denmark, there is help. As well as affordable childcare there are other benefits you can claim if you have children in Denmark. Here are the details.
Published: 22 April 2022 16:23 CEST