For members
Why does Denmark have four EU 'opt-outs' and what do they mean?
Denmark is to vote in a June 1st referendum that could bring to an end one of its four EU 'opt-outs' which keep it separate from the European Union on specified sovereign areas. But what are the four 'opt-outs' and why do they matter?
Published: 9 March 2022 16:13 CET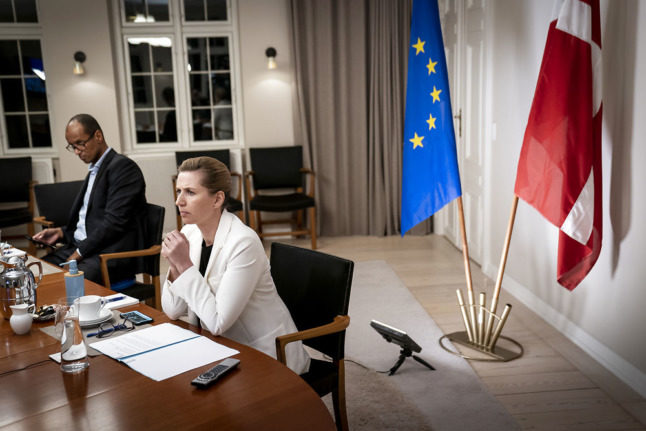 Prime Minister Mette Frederiksen sits in front of the Danish and EU flags. The Nordic country is to vote on an EU opt-out on June 1st. Photo: Mads Claus Rasmussen/Ritzau Scanpix
How European countries are spending billions on easing energy crisis
European governments are announcing emergency measures on a near-weekly basis to protect households and businesses from the energy crisis stemming from Russia's war in Ukraine.
Published: 22 September 2022 08:50 CEST