For members
Why does Denmark have four EU 'opt-outs' and what do they mean?
Denmark is to vote in a June 1st referendum that could bring to an end one of its four EU 'opt-outs' which keep it separate from the European Union on specified sovereign areas. But what are the four 'opt-outs' and why do they matter?
Published: 9 March 2022 16:13 CET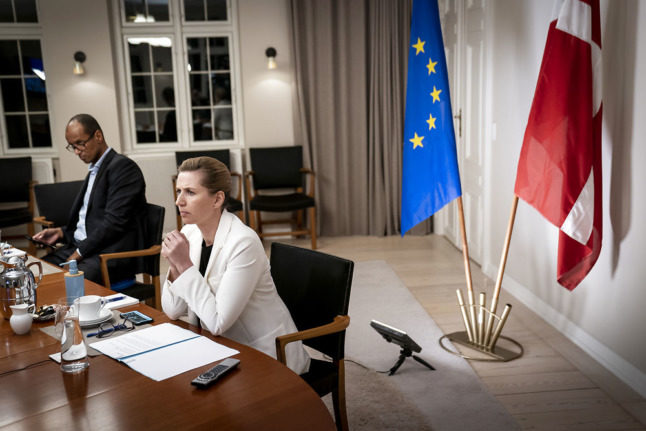 Prime Minister Mette Frederiksen sits in front of the Danish and EU flags. The Nordic country is to vote on an EU opt-out on June 1st. Photo: Mads Claus Rasmussen/Ritzau Scanpix
Brexit: Brits in EU feel European and don't want to return home
The majority of Britons who live in the EU, Norway, Iceland or Switzerland and are protected under the Brexit agreement feel European and intend to remain in Europe permanently, but many have concerns about travel problems, a new survey reveals.
Published: 21 January 2023 14:05 CET