For members
Why does Denmark have four EU 'opt-outs' and what do they mean?
Denmark is to vote in a June 1st referendum that could bring to an end one of its four EU 'opt-outs' which keep it separate from the European Union on specified sovereign areas. But what are the four 'opt-outs' and why do they matter?
Published: 9 March 2022 16:13 CET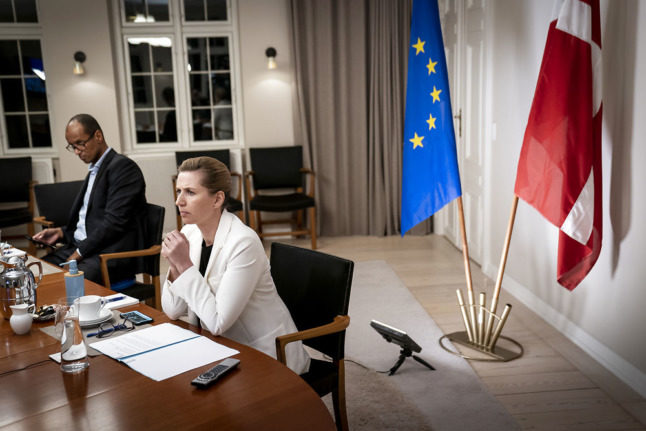 Prime Minister Mette Frederiksen sits in front of the Danish and EU flags. The Nordic country is to vote on an EU opt-out on June 1st. Photo: Mads Claus Rasmussen/Ritzau Scanpix
For members
EXPLAINED: Which Schengen area countries have border controls in place and why?
Borders within Europe's Schengen area are meant to be open but several countries have checks in place but are they legal and will they be forced to scrap them? Claudia Delpero explains the history and what's at stake.
Published: 11 May 2022 11:30 CEST