For members
EXPLAINED: How Denmark could be impacted by Russia's invasion of Ukraine
Tensions between Russia and western nations have increased following Russia's invasion of Ukraine. The Local takes a look at Denmark's stance on the war and how the country could be impacted.
Published: 24 February 2022 13:01 CET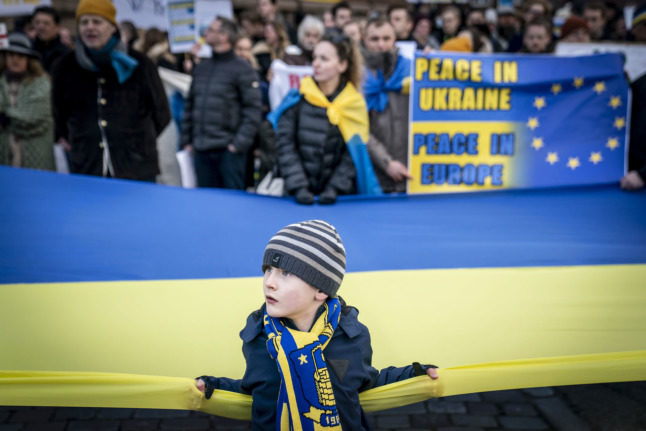 A boy wearing the blue and yellow scarf of Danish football team Brøndby takes part in demonstration in Copenhagen against Russian aggression in Ukraine on February 23rd, prior to the Russian invasion of the country on February 24th 2022. Photo: Mads Claus Rasmussen/Ritzau Scanpix
Rapping, breakdancing Ukrainians win Eurovision in musical morale boost
Ukraine won the Eurovision Song Contest Sunday with an infectious hip-hop folk melody, boosting spirits in the embattled nation fighting off a Russian invasion that has killed thousands and displaced millions of people.
Published: 15 May 2022 08:42 CEST