For members
OPINION: Why reaction to Støjberg verdict is important for democracy in Denmark
Former immigration minister Inger Støjberg was on Monday sentenced to 60 days in prison after a special impeachment court found her guilty of deliberately issuing an illegal order while in office.
Published: 14 December 2021 22:56 CET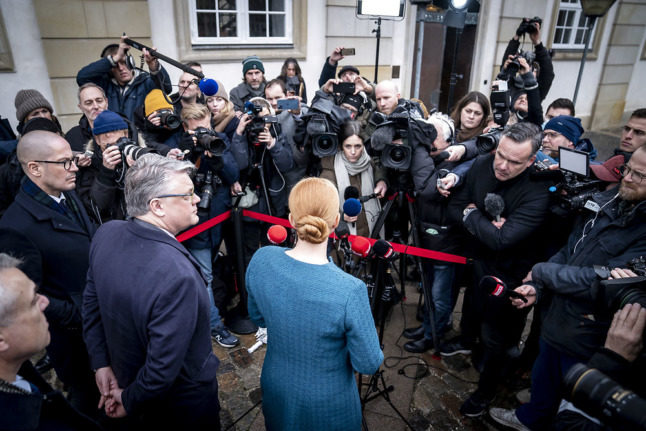 Inger Støjberg speaks to Danish media after being sentenced to 60 days in prison by a special impeachment court on December 13th. Photo: Mads Claus Rasmussen/Ritzau Scanpix
Frederiksen wants centre coalition for Denmark's next government
Prime Minister Mette Frederiksen said on Wednesday that she will seek to form a government across the political centre after the upcoming parliamentary election on November 1st.
Published: 5 October 2022 15:56 CEST