For members
MAP: Where in Denmark do you need to earn a million kroner to buy a house?
There are now 13 municipalities in Denmark where a couple needs to pull in more than a million kroner a year to be able to buy a detached house of 140 square meters, according to a new survey by the mortgage lender RealKredit. Browse are map to see how the earning requirement varies.
Published: 5 August 2021 17:11 CEST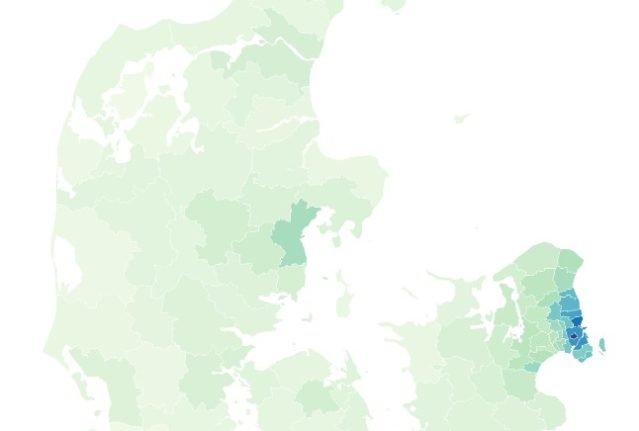 The expensive areas are all bunched around the northeast coast of Zealand around Copenhagen. Photo: Datawrapper
For members
What do foreigners need to know about buying a home in Denmark?
After several years of settling down in Denmark, it's natural for foreign residents to think about buying a home. What's worth knowing about getting on the property ladder as a non-Dane?
Published: 9 March 2022 19:46 CET
Updated: 18 April 2022 10:29 CEST