For members
Årsopgørelse: Why taxpayers in Denmark are checking whether they are due money back
Since Friday last week, over 2.7 million people in Denmark have attempted to access the website of the national tax agency to check whether they are due rebates.
Published: 15 March 2021 16:20 CET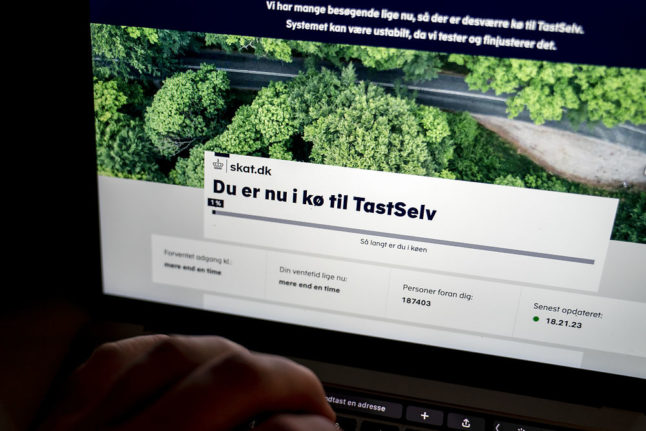 The holding screen for the queue to log on to the Danish tax agency website. Photo: Mads Claus Rasmussen/Ritzau Scanpix
EXPLAINED: How could government intervene to settle Denmark nurses' strike?
Over one in four people in Denmark are in favour of political intervention to resolve an ongoing nurses' strike, but political resolutions to labour disputes are uncommon in the country.
Published: 21 July 2021 13:46 CEST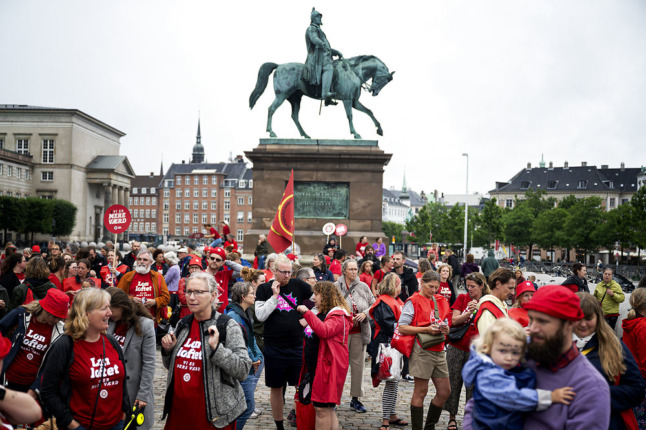 Striking nurses demonstrate in Copenhagen on July 10th. OPhoto: Ida Guldbæk Arentsen/Ritzau Scanpix