Matthew Tinker moved to France when Margaret Thatcher came to power in 1979.
He left the Iron Lady behind and forged a career in his adopted home as a set designer working in film, television and in theatre.
At one point he worked with David Lean, director of Dr Zhivago among other great films.
"I am sad my grandson Riley will not have the same opportunities as me because of Brexit," he told me. 
"The Olympics will be on in a few years and I had hoped he could come over from Britain and work here in Paris. But I am not sure that will be possible. It will not be so easy to do that kind of thing in the future."
He reflected on what he had gained from living in France. 
"Living in France has taught me things about my own culture and the way of thinking. I am sad that for my own son or grandson, these opportunities are going to be more difficult to enjoy."
His words were typical of the mixture of sadness and anger which came across when I spoke to Brits across Europe this week about their feelings as the UK was about to sail out of the EU next week.
From Finland, to Malta and Austria or Spain there was a sense of fear and loathing.
A few who backed Brexit became disillusioned with the whole idea after witnessing how the negotiations have become mired in dispute.
I had put out an appeal through the campaign group British in Europe to speak to Brits across the continent before the Brexit drawbridge comes down on December 31.
I had half expected that by now many Britons would be resigned to the situation and more worried about the COVID-19 pandemic.
Instead, my phone rang off the hook.
Apart from their immediate worries about residency permissions before Brexit happens,  many were looking ahead – with dread.
What was striking was how many parents were concerned about their futures of their children and how leaving the EU would affect their ability to work abroad or study back in Britain.
Take Sally Urwin. Her son's dreams of studying in Britain are at risk because they were suddenly told they might have to pay international fees of upwards of €30,000 per year.
For Ms Urwin, a teacher, and her husband, a communications officer for a nursing organisation, this would be impossible.
"It makes me wild with anger," she told me.
Ms Urwin, who lives in Thonon Les Bains near Evian, sent me some responses from UK universities which were confusing to say the least. 
Liverpool University, for example, could not give her a straight answer about whether her son qualified for 'home status' i.e. paying the same fees as a British resident or a foreign resident.
Juliette Couzens, who works as a coach in Austria, was worried about what Brexit might mean for her daughter when she grows up.
Madeleine is only six but obviously parents think ahead.
"What if when my daughter marries a non Austrian and they have a child. Will that child be able to register as an Austrian citizen or what will their status be? It is all so unclear," she said.
For many of the 1.3 million Britons living in Europe, it will never be quite the same dream as it once was.
Facebook messages abound asking supporters of the EU to write a few words about what living in Europe meant to them. There seems a real sense of melancholy in the air.
Zoe Adams Green, (pictured below) a translator who lives in Rome, feared for the future of her two-year-old son Leo and his cousins in the UK.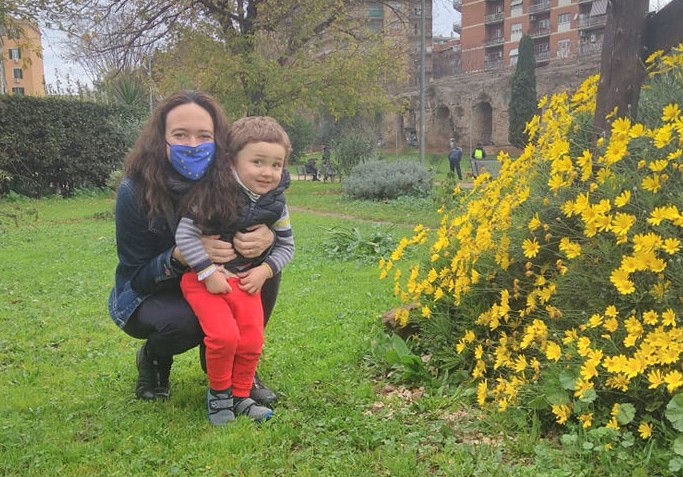 "My main concern is the fact my son Leo won't have the opportunity to go to university in the UK, despite being a British citizen," she said.
"Conversely, his cousins in the UK will not have the opportunities that I had and that Leo will have to live and easily work across Europe."
Yet, I did not just speak to one side of the Brexit argument. There are, after all, always two sides to every story.
Mark Sampson, who ran the aptly named Euro Bar, in Benalmádena in Spain's Costa del Sol, was a strong supporter of Brexit.
Four years after the referendum, however, he was not so sure it was a good idea.
"It has been such an awful mess on both sides. The fate of millions has been left until New Year's Eve. What kind of a way is this to conduct business?" he said.
I wonder how the next generation will view this moment in history?
Those thoughts from people across Europe written on Facebook or elsewhere might be worth preserving.
They could provide a kind of time capsule for us to reflect on years from now.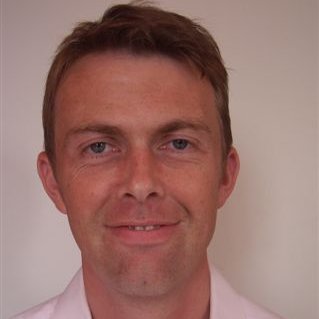 Graham Keeley is a Spain-based freelance journalist who covered the country for The Times from 2008 to 2019. Follow him on Twitter @grahamkeeley .
READ MORE: