Presented by visit sweden and visit stockholm
Scandi-style: how Swedish design is inspired by nature
When international people think about Sweden, great design quickly comes to mind. Whether it's clothing or furniture, there's a distinct Swedish style that millions of people love.
In 2020, its global appeal may be stronger than ever given how the country's designers embrace sustainability. But what is it that makes Sweden and its capital Stockholm such strong sources of inspiration for creative types?
The Local spoke with fashion designer Naim Josefi and Catarina Midby, Secretary General of the Swedish Fashion Association, to find out.
Fair and sustainable fashion: find out more about Swedish design from Visit Stockholm
Classical beauty
For Naim Josefi, Sweden is the perfect place to work as a designer. He was born and grew up in Iran, where his father was an entrepreneur in the fashion business. 
But when he arrived in Sweden as a teenager, he was expecting to go to medical school and train to be a doctor. "In Sweden, I found the freedom to discover and follow my passion," he says.
He changed course to follow his interest in fashion professionally. First, he worked as a tailor in bespoke studios, before studying at Beckmans College of Design in Stockholm and then setting up his own brand. "My mother got very upset at first," he says. "But we've made peace since."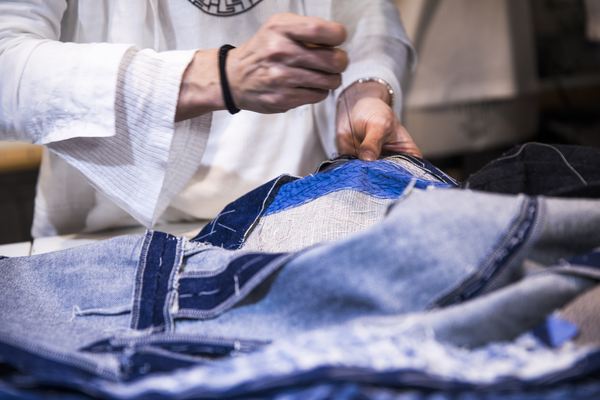 Josefi says Stockholm provides constant inspiration for his work – through the natural environment and the architecture. His memories of first arriving in the city remain vivid.
"I'd never seen such a beautiful autumn," he says. "The leaves on the trees have different shades of colour that I'd never seen in other countries. It really gave me goosebumps.
"Stockholm also has beautiful streets and colourful old houses that look like postcard images. I absorb the sights of the city every day in a way that helps me to be creative. Stockholm has that classical, timeless beauty like Paris." 
Breaking out of the bubble
Josefi says aspects of the culture in Sweden also enabled him to develop as a designer – and test the boundaries of his art. "I analysed how people dress and connect and I found the transparency in Stockholm very helpful to find my way," he says. "Where I come from, 'yes' doesn't always mean 'yes'. In Sweden, the clarity is inspiring.
"People here are fashionable and have a distinctive style that's easy to understand – but nobody goes to the extreme. I like to understand that and then step out of the Swedish bubble. There's an opportunity for me to see if I can break the rules just a little to give people a small shock."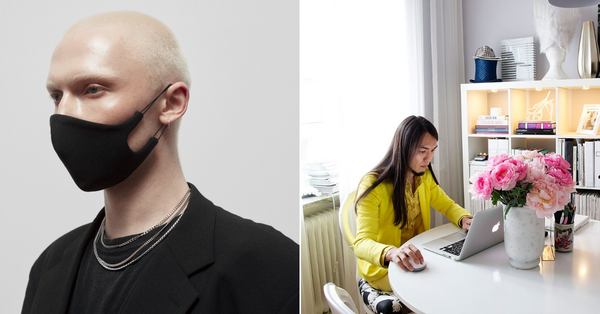 This signature approach to his work can be seen in the 3D-printed shoes he sells as works of art and the 'Crowd' face masks he's producing in a non-profit project in response to the coronavirus pandemic.
"I wanted to create a fashion accessory to make it more acceptable to wear a mask in Sweden," he says. "We've reached the early adopters and they're our biggest selling product right now."
For each 'Crowd' mask sold, five percent of the cost will go to donating 100 masks to the elderly care system in Sweden. 
An environment of equality
Debate about the environmental impact of the fashion industry is not new. But the impact of coronavirus has added to the interest in 'conscious fashion' that's concerned with ethics and sustainability.
In 2020, Stockholm Fashion Week took a leap into fashion's 'new normal' and went digital for the first time, starting with an online inauguration by Crown Princess Victoria of Sweden from her home at Haga Palace.
The three-day programme included a wide range of webinars and Zoom talks focused on topics such as digitisation, climate action, circularity, and diversity.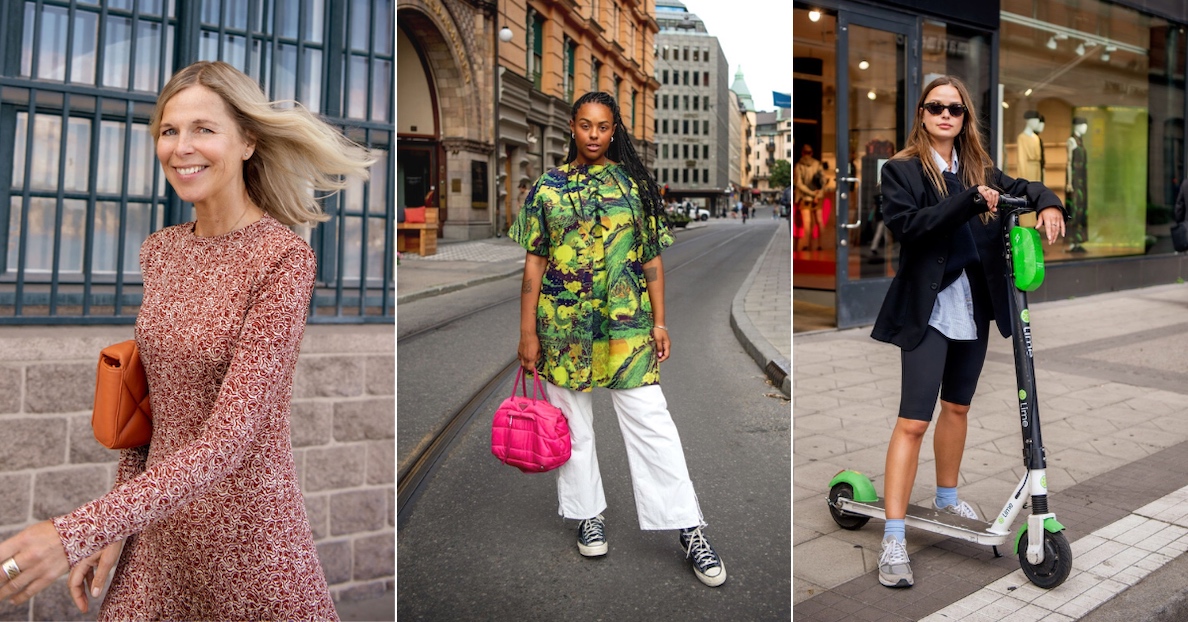 Catarina Midby says the global fashion industry needs to take a "holistic view" on these big issues and address them jointly. "I think there's definitely a new mindset and people are making an effort," she says.
Midby cites 'allemansrätten' (which grants everyone equal public access to Swedish nature) as part of the reason Swedes are inspired by nature and mindful of sustainability.
"We're a very equal and democratic society," she says. "In school we learn that nature belongs to everyone and we need to take care of it. The mindset is that we need to avoid creating waste for people but also for the natural environment.
"We cycle to kindergarten to pick up our kids and dry cleaning is very expensive in Sweden, so we design clothes that work for modern lives! When people talk about Scandi-style, it's really Swedish style – clean-cut designs with great longevity. Nearly all our brands have a sustainable vision."
The future: fashion for everyone
Midby expects to see a balance between physical and digital fashion events in the years ahead. She welcomes the fact that shows streamed online are "open for everyone not just the few." 
Josefi is equally emphatic on the topic of fashion and the environment. "The future demands sustainability," he says. "At the moment it's one of the biggest challenges for fashion but things are starting to change."
One thing seems sure to remain the same: a Swedish design style often inspired by the natural environment it seeks to protect.
This content was paid for by an advertiser and produced by The Local's Creative Studio.
See Also