For members
Around Europe: How countries are battling to prevent a second wave of Covid-19
As the Covid-19 pandemic makes a resurgence our journalists around Europe explain the state of play in their country, the measures being in put in place and the mood of the public as concerns of further restrictions and lockdowns grow.
Published: 25 September 2020 08:45 CEST
Updated: 29 September 2020 11:37 CEST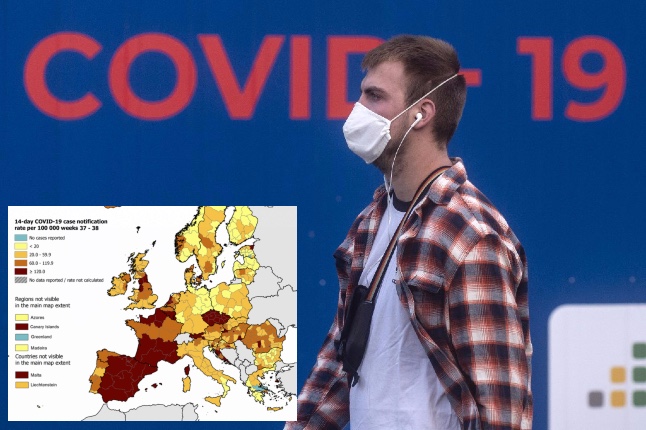 AFP/ECDC
For members
FACT CHECK: Did Sweden have lower pandemic mortality than Denmark and Norway?
A graphic published by the Svenska Dagbladet newspaper last week claimed that Sweden had the lowest excess mortality of all EU and Nordic counties between the start of 2020 and the end of 2022. We looked into whether this extraordinary claim is true.
Published: 10 March 2023 08:36 CET
Updated: 10 March 2023 10:52 CET