5-day holiday
Even though Easter has become less of a religious holiday, on Good Friday Danish flags are flown at half- mast.
The Easter period in Denmark includes Maundy Thursday, Good Friday, Easter Sunday and Easter Monday.  These are national holidays in Denmark when schools are closed and most people do not work. 
It is worth checking opening times for shops, supermarkets, attractions and restaurants during this period because many close for the whole long weekend.
Most people stretch out the bank holidays and either take the entire first or second week off, meaning the Easter break becomes a one-week long holiday. Many will go to their summer houses or spend time with family so you may find the cities quieter than usual.
Tivoli is a fun place to visit over Easter. Photo: Marie Hald/Ritzau Scanpix
Easter decorations
Homes are decorated with easter colours, fresh flowers or branches to hang decorations off. It's very popular to bring nature into homes in Denmark and around Easter time, homes will be coloured with bursts of yellow, mint green and pale pink.
Children bring home Easter decorations such as a small chicken or bunny box with cress seeds.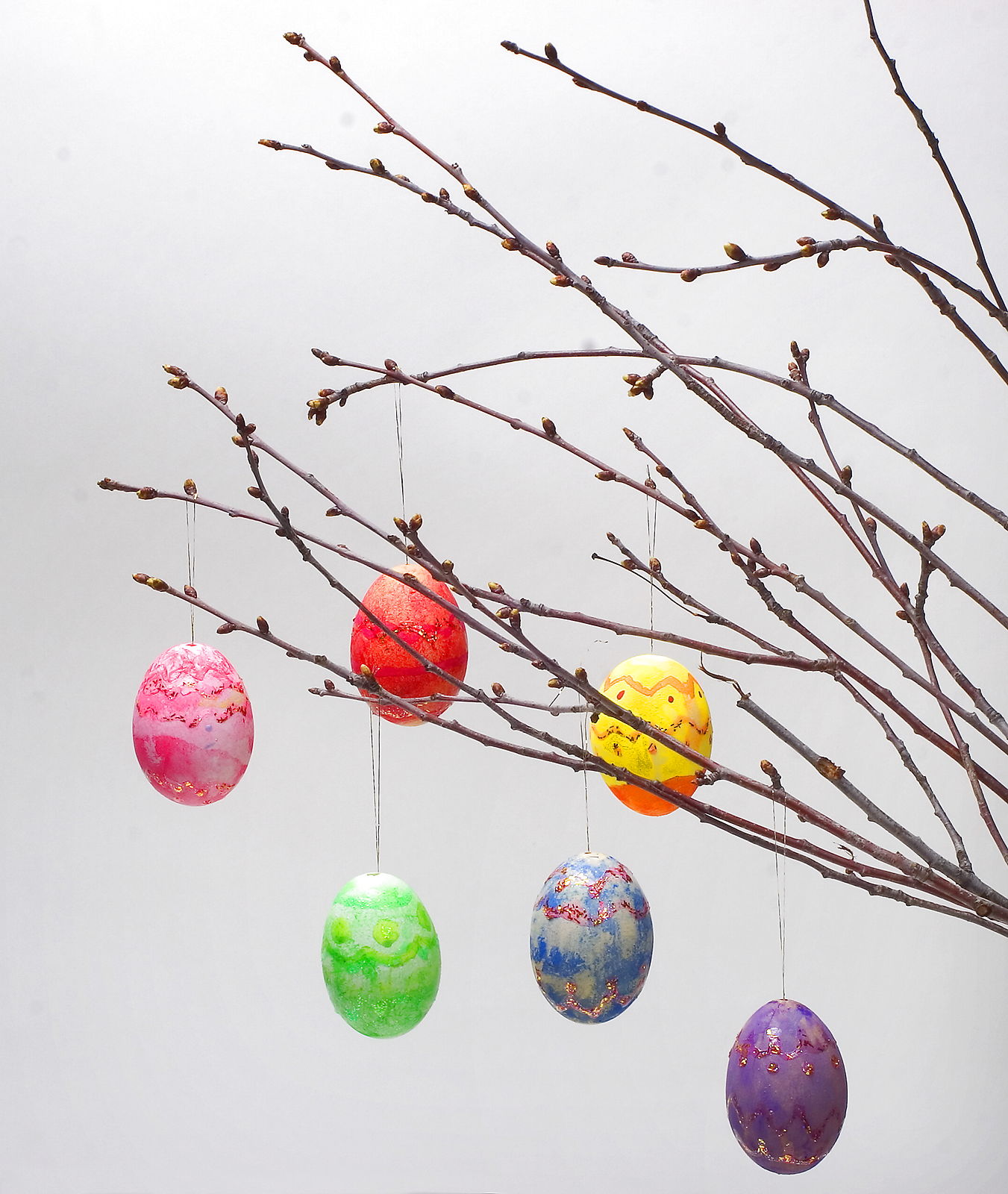 Easter decorations. Photo: Allan Lundgren/Ritzau Scanpix
Påskefrokost
The påskefrokost, or Easter lunch, is a must for most Danes. Some families have Easter lunches at a restaurant, but most people invite family and friends to their homes.
Påskefrokost lasts most of the afternoon and is a mixture of lunch and dinner (or even breakfast).
The food will include ryebread (of course), eggs, cress, breaded fried fish, different kinds of herring, a variety of cheese, sliced meats and liver pâté (leverpostej). Lamb is also a typical dish for this time of year.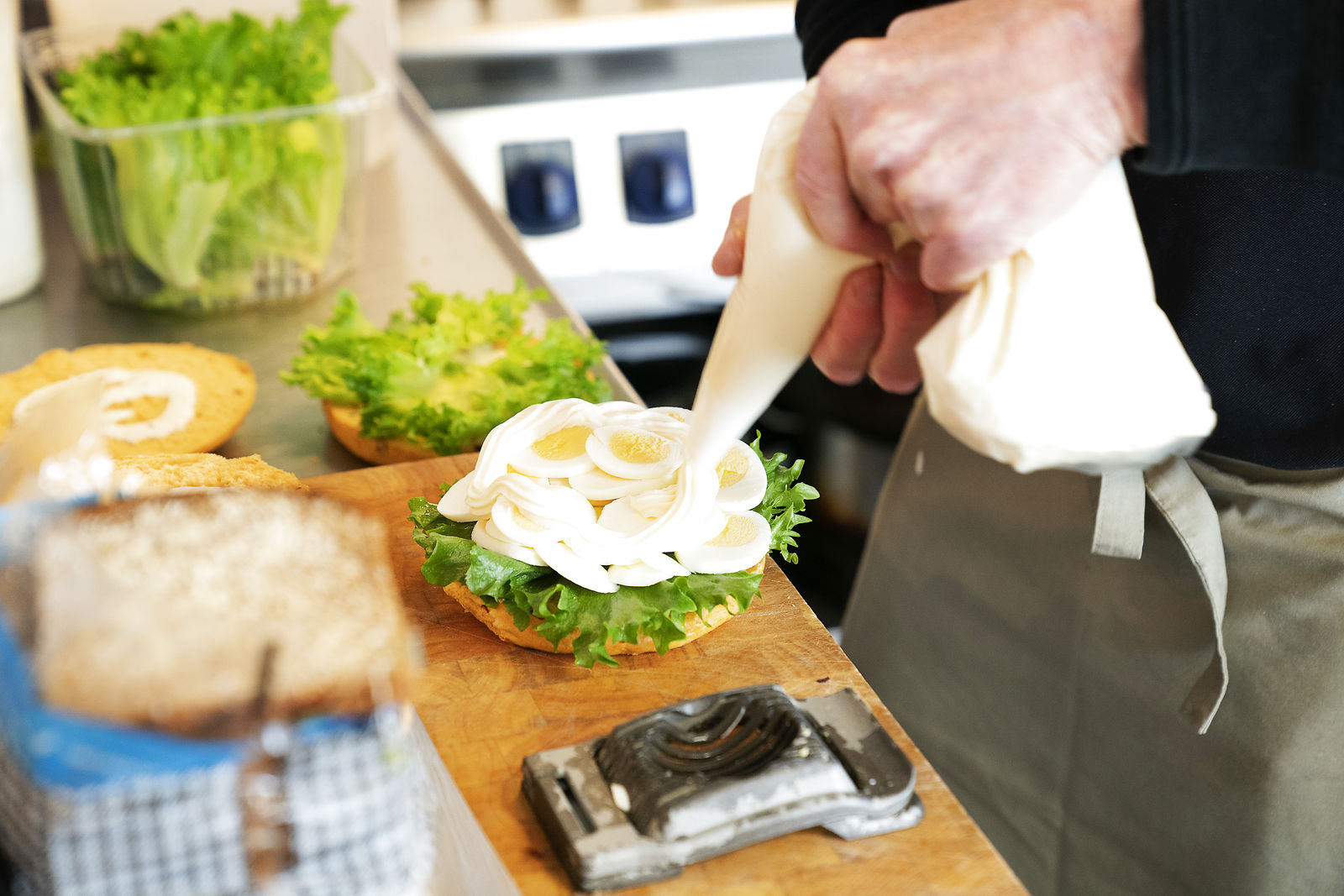 An example of påskefrokost. Photo: Claus Bech/Ritzau Scanpix
The drinks will include Easter beers. All breweries begin releasing their Påskebryg (Easter brew) in the run up to Easter claiming it to be stronger and tastier than the average beer. 
There will also be snaps, or "en lille en," a northern European kind of flavoured spirit (could be akvavit), which is drunk in one-go and accompanied by a cheerful "Skåål!" 
If you're invited to a påskefrokost, remember to bring a bottle of wine or some flowers and arrive on time.
Gækkebrev
Making a gækkebrev (or several) is a standard activity for Danish children. The idea is to design a letter in the basic shape of a snowflake that includes a rhyming riddle and a snowdrop. Children will not sign their names on the letter, but will instead put one dot for every letter in their name.
Recipients then have to guess who sent them the letter. If they guess right, the sender has to give them a chocolate egg. If they don't guess the sender's identity, then the recipient has to give the egg. Pro tip: You'll almost certainly know which child sent it to you but play along and give them the chocolate.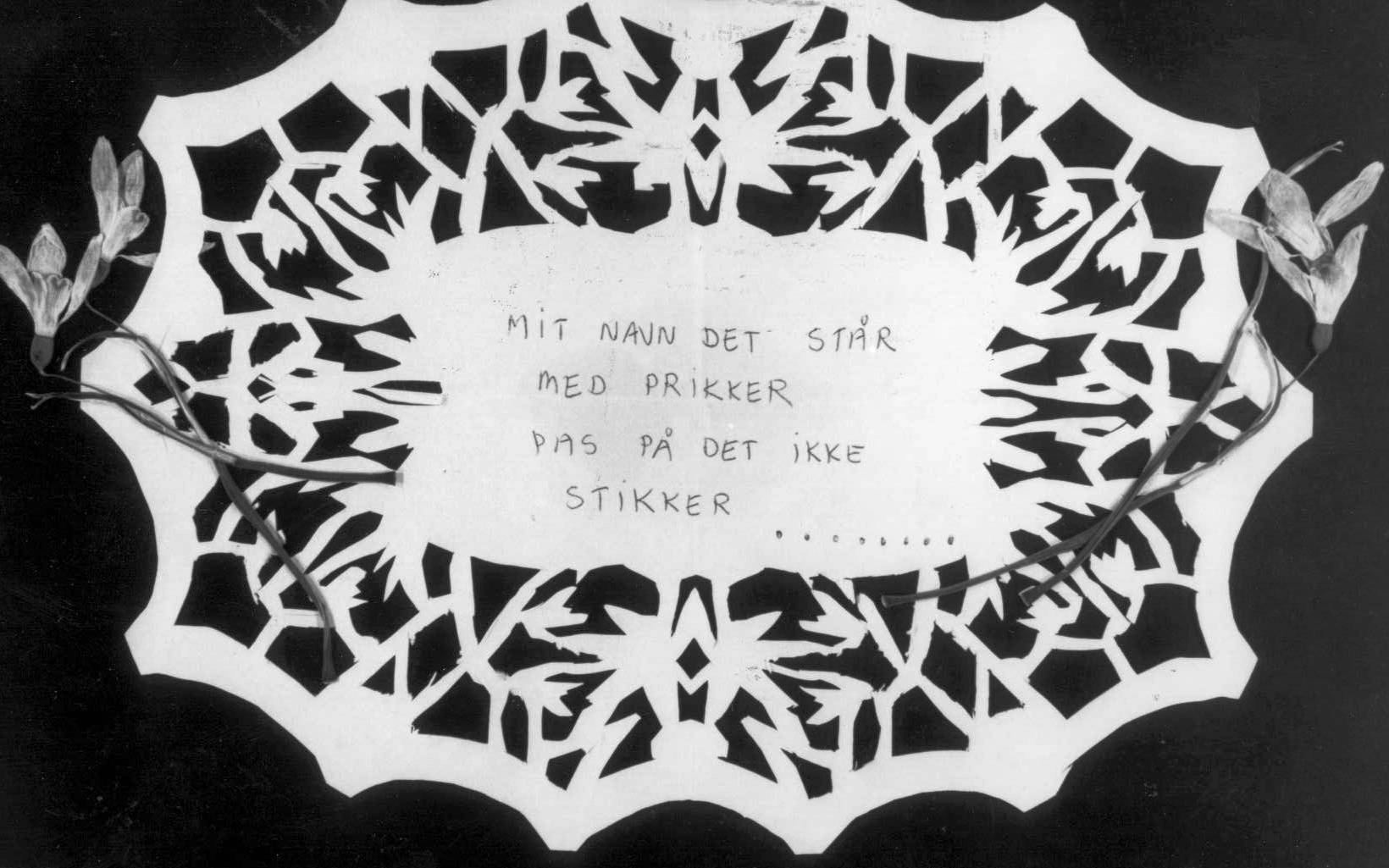 An example of a gækkebrev. Photo: Bjarne Lüthcke/Ritzau Scanpix
Eggs
Like everywhere else in the world, the egg is a major symbol of Easter, also in Denmark. It symbolises new life and a new beginning.
Eggs will be eaten boiled, fried or as a prepared solæg, which translates as "sun egg." This is a tradition from southern Denmark. The eggs are boiled with onions and the yolk turns dark. The eggs are then put into a salty mixture for at least one week, and then eaten with mustard and chilli.  
Solæg, a kind of hard-boiled egg, is enjoyed during Easter, particularly in South Jutland. Photo: Annett Bruhn/Ritzau Scanpix
If you're a child in Denmark, you've been counting down the days until Easter when you get your chocolate Easter egg. 
Children look for Easter chocolate eggs in the garden or in parks that the Easter bunny has hidden. They also plays games with eggs. One game is throwing boiled eggs to see who can throw the furthest.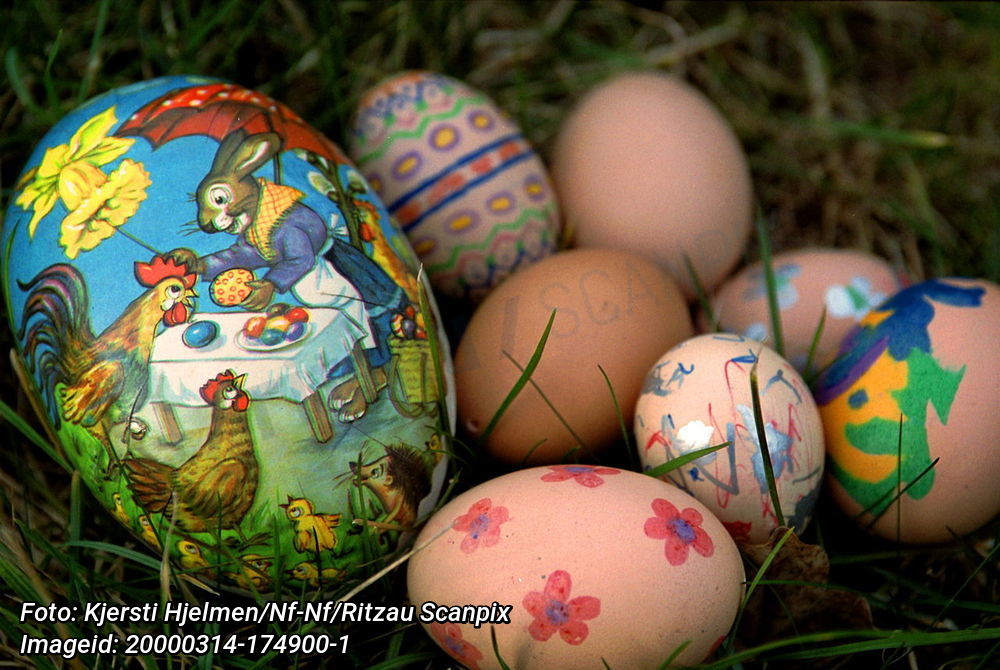 Påskeæg. Photo: Kjersti Hjelmen/Nf-Nf/Ritzau Scanpix
Decorating eggs is also popular, which you can do by making a tiny hole at the bottom and top of an egg with a needle and blowing out the contents before carefully decorating the shell.  
For the professional look, head to Royal Copenhagen's flagship store on Strøget. They produce a new Easter egg each year in porcelain – it can be opened at the top and filled with chocolate. 
However you celebrate your Danish Easter, we hope it's a good one. God påske allesammen!